Silica Sand Overview

We seek to create value for customers with reliable service and innovative solutions to meet their
proppant needs.
Formed in 2018, Whitehaven Silica is a growth-oriented privately held company that focuses on the production and distribution of premium quality Northern White Silica Sand for use in the oil & gas industry. A major customer with over 700,000 tons of limestone material consumed annually. Other major uses for our limestone and aggregate products include the manufacturing of concrete and gas well pad construction.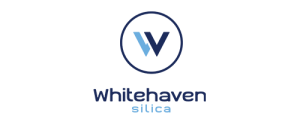  Located in Readfield, WI
 +85% Fine Grade Distribution Silica Sand
 350,000 tpy Annual Capacity
 50 tph Dryer Capacity
 800t Dry Storage Capacity
 LPN/NG Fired Rotary Kiln Dryer